Helping inbound marketing agencies and consultants be the strategic partner their clients so desperately need.
Watch Their Success Stories
Strategic Transformation
Avoid the commoditization trap of inbound marketing services
Financial Transformation
Triple your profit margins while increasing close rates and retention
Personal Transformation
Regain control of your time and energy
Time to step off the agency hamster wheel
Find out how with the CMB partner program overview
A 5-minute read
Partner Benefits
Pricing
How to Get Started
How we help simplify and scale your marketing services business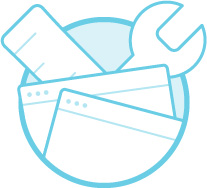 Inbound Strategy System
We teach a proven system for delivering strategy retainers.
Meet Max Traylor
Max's "inbound strategy system" has helped agencies and marketing entrepreneurs just like you transform their business and personal lives by embracing proven, repeatable strategy products and consulting methods.
What Happens When You Focus On Strategy?
Look ma, no employees!
Doug used the CMB to bring his business to platinum HubSpot partner status without adding a single employee. That's nearly 100k a year in commissions alone.
More Success Stories
5x your investment in 6 months
Ben invested $12,500 in the CMB partner program and within 6 months used the process to secure $76,000 in consulting revenue.
More Success Stories